Be Beauty Academy is an institution of Beauty, Embroidery, Skin Management, Lash and Makeup - Malaysia's leading beauty academy to offer and combine online and offline courses. Located at Kuala Lumpur and Johor Bahru.
In cooperation with Education Group of EMSB, Be Beauty Academy offers a program - Professional Certificate in Beauty & Health Service and Retail Management awarded by UTMSpace of University Teknologi Malaysia. Courses not only focus on basic skin management, makeup and embroidery skills, but also practical training as well as fundamental marketing and management knowledge.
For International courses, Be Beauty Academy has a tight cooperation with well-known Korean Institution - A-IN Permanent Makeup Academy, located in Seoul Gangnum-gu, offering a dual professional certificate issued by both Malaysian and Korean Institues.
"we promised to give our best efforts to teach students up-to-date skills with high level standard."
- Our Lecturers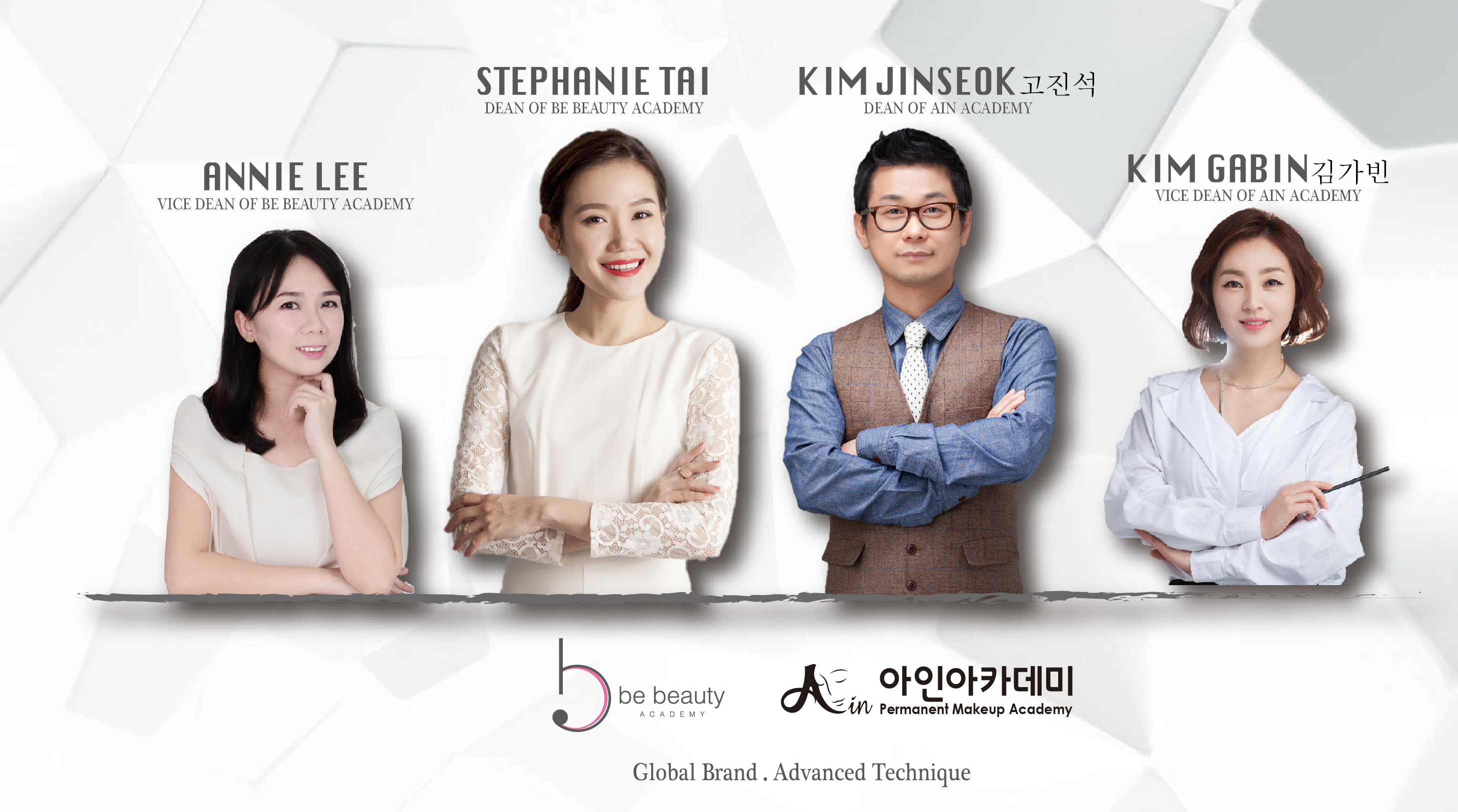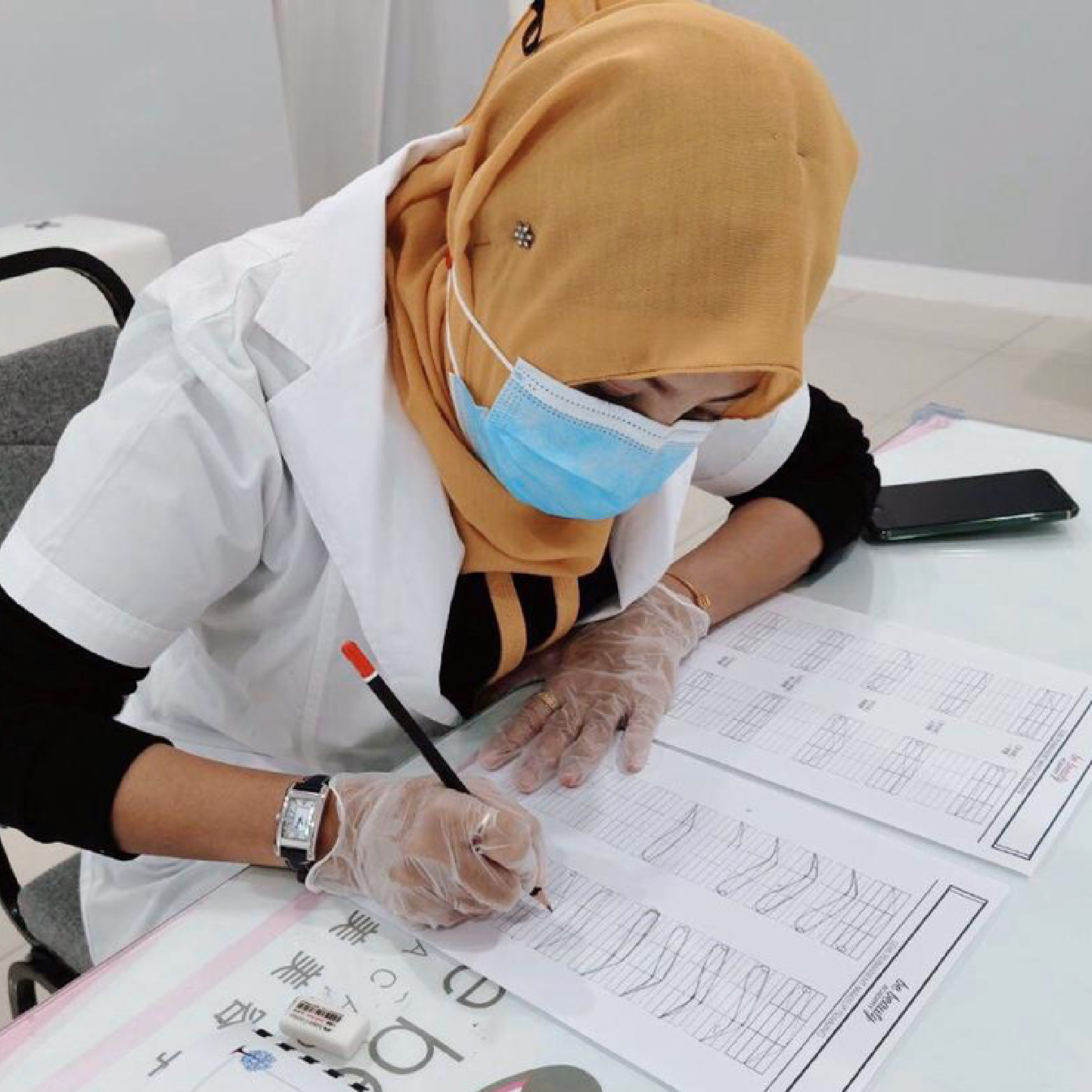 Salbiah Binti Saudi
student from JB
Thank you teachers, dapat belajar banyak 😍😍😍. Saya suka belajar dengan lecturer sini yang sangat lembut ajar ❤️❤️❤️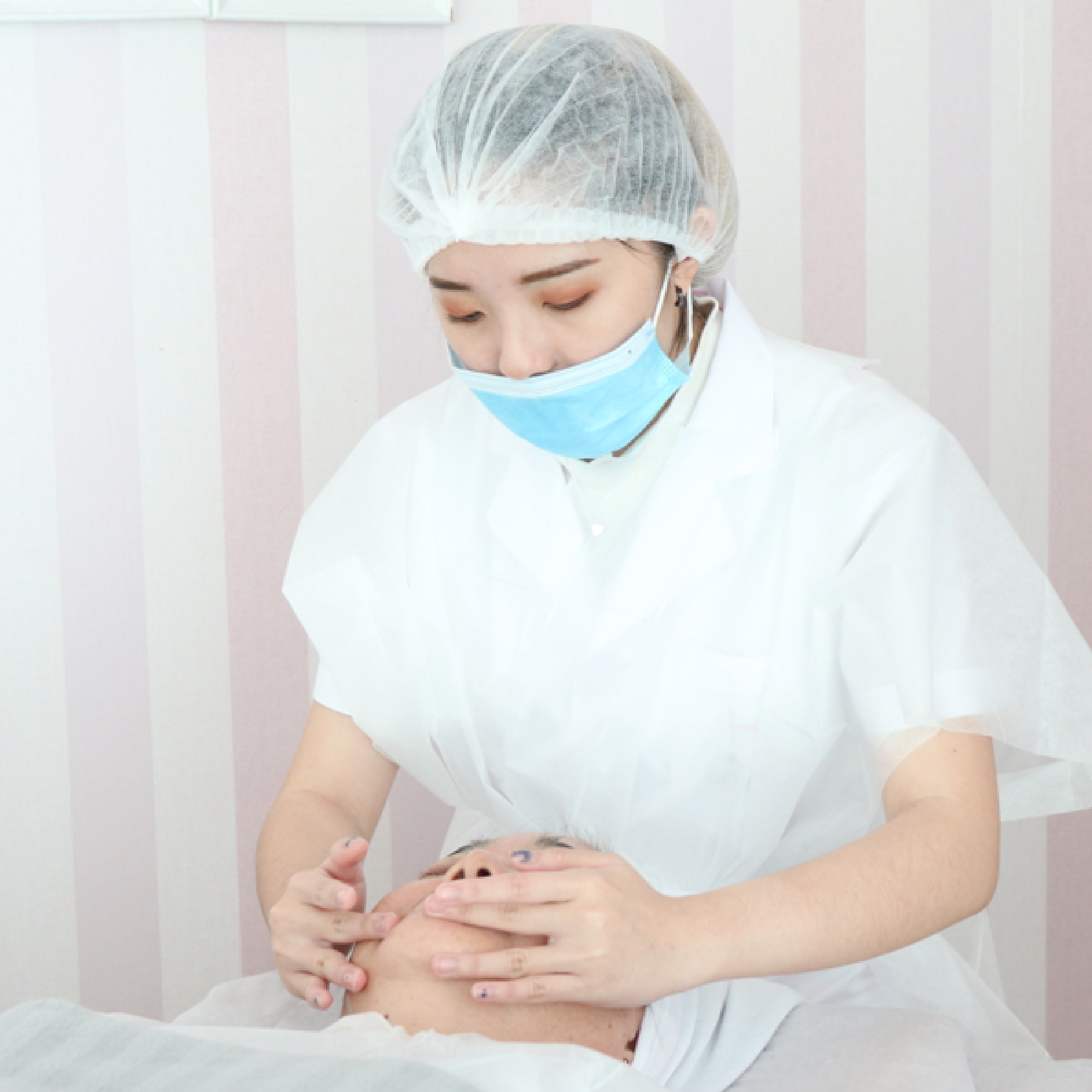 Low Hui Ling
student from JB
第一次在线上上课 一开始会怕跟不上 但是老师每次都说的很详细 用心教导!而且最重要的是学的东西吸收的比较快!在疫情期间,线上课程真的很好!👍🏻👍🏻👍🏻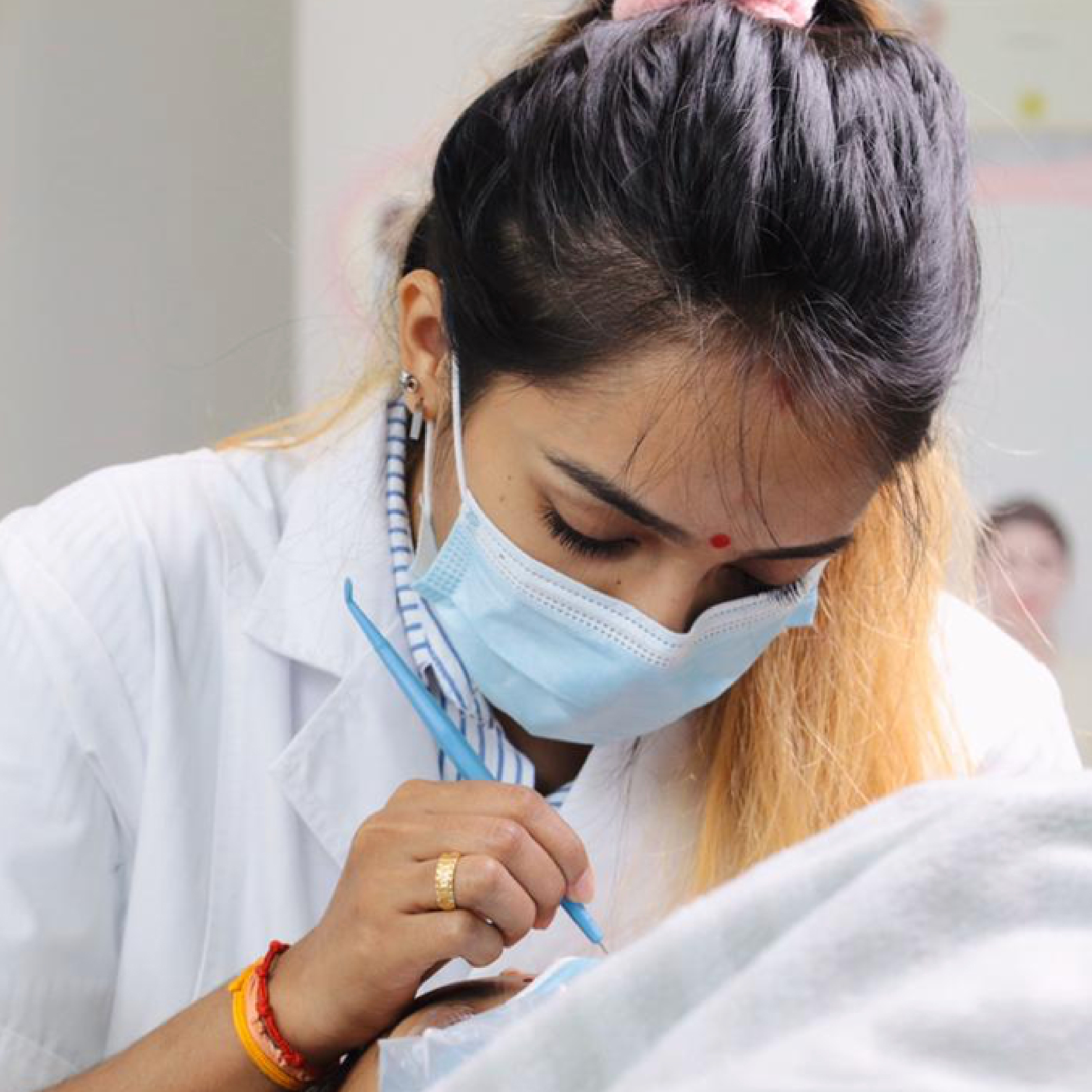 Kali Devi A/P Ramu
student from JB
I really enjoyed the course and Ms Annie was brilliant with the way she encourages you and explains how to fix anything that she sees. I would highly recommend to anyone starting in the beauty industry. It was a wonderful course. Thorough, satisfying, critically helpful and wonderful teacher and founder (Ms Stephanie). I highly recomend this academy to anyone who looks forward to learn beauty courses with very friendly teachers. ❤️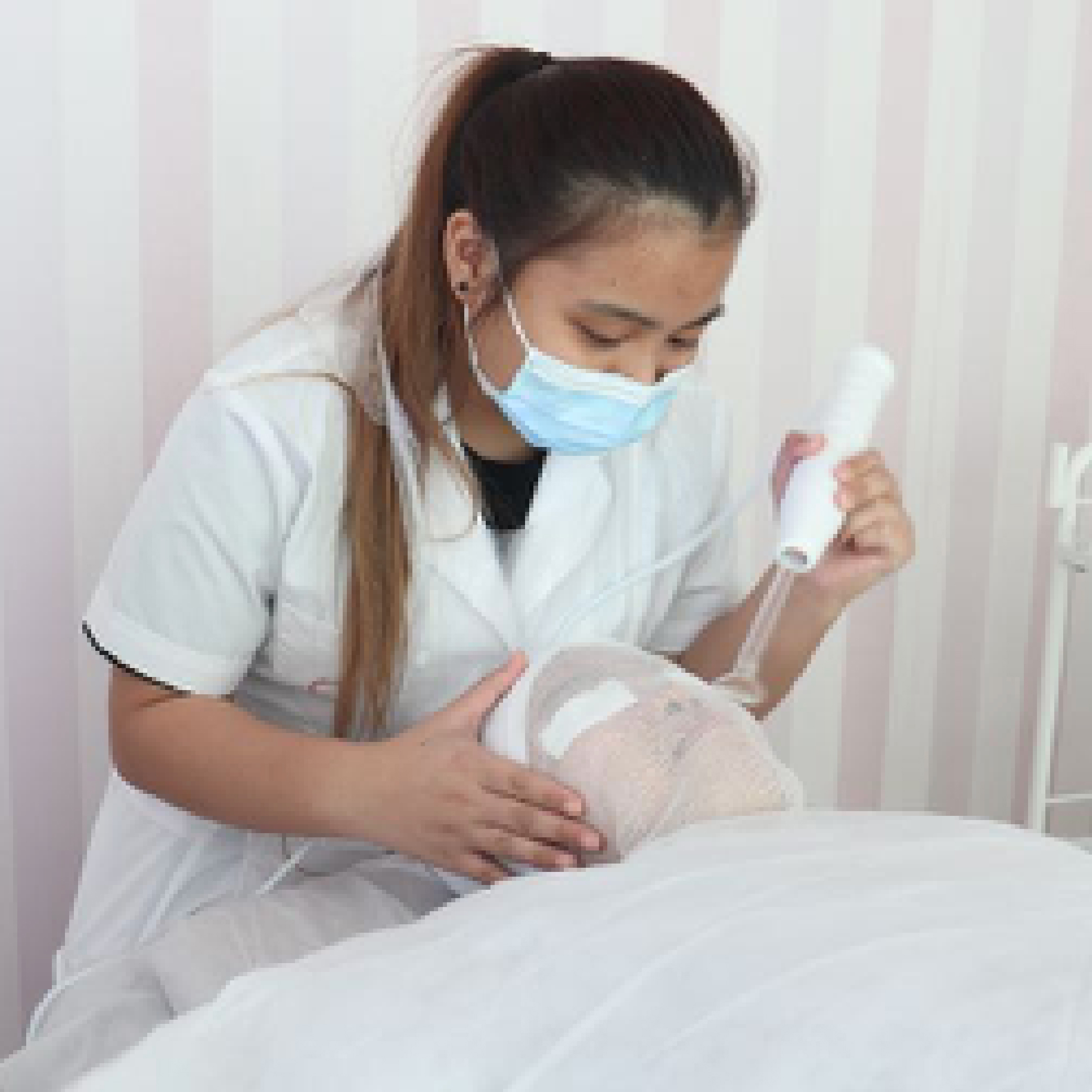 Veronecia Bibie Fafrin
student from Sabah
They have very professional lecturer and friendly staff which always keep in touch with students. Due to MCO, they introduce online classes for those who would like to learn new skills during this hard time. I feel the online class they introduce very efficient and effective. Highly recommended.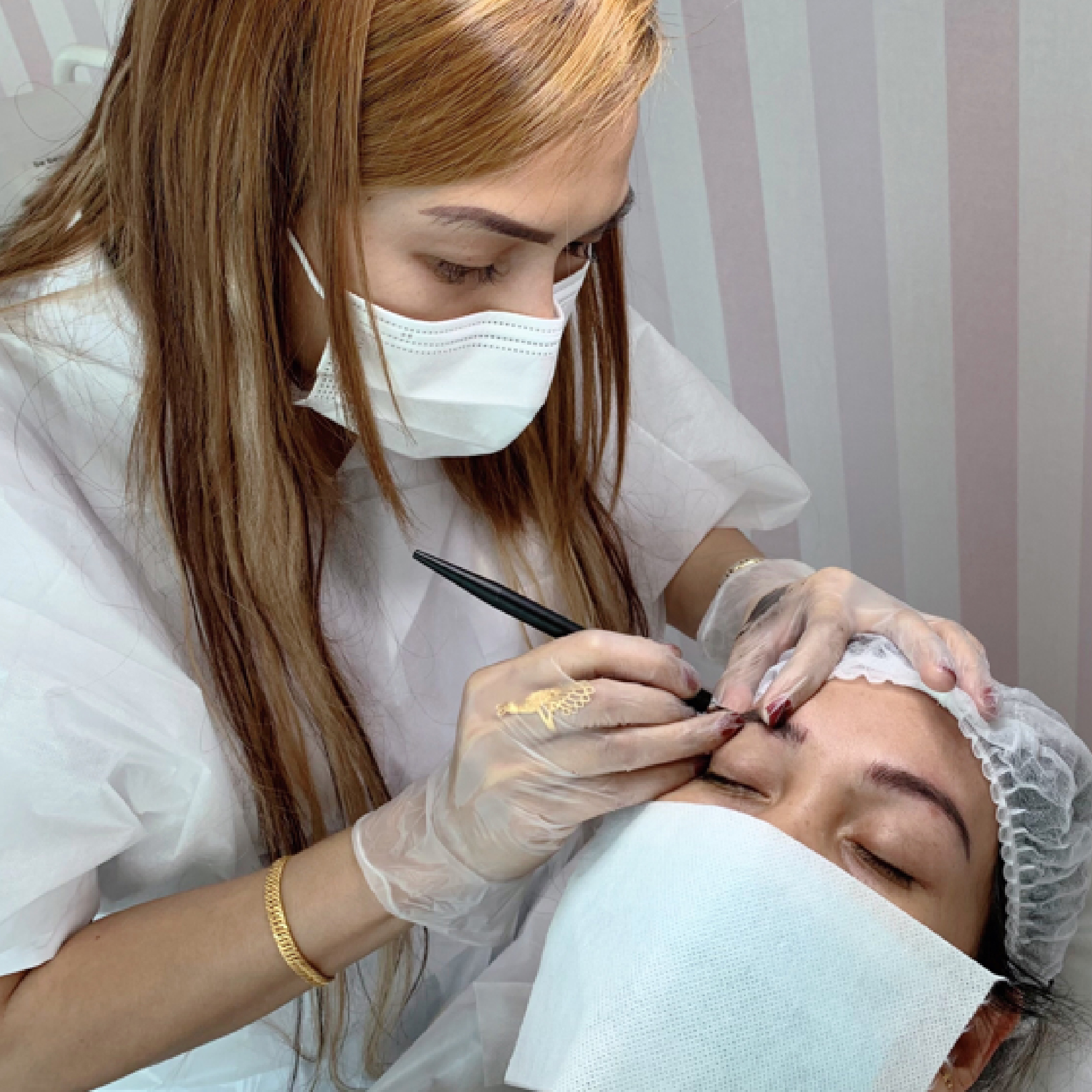 Jennifer D.Ramos
student from Philippines
When I came to attending the class I felt very confident and excited to take a new direction in my career. I loved coming to school and really enjoyed learning new things. The instructors were very thorough and equipped me to move into the next stage of my courses.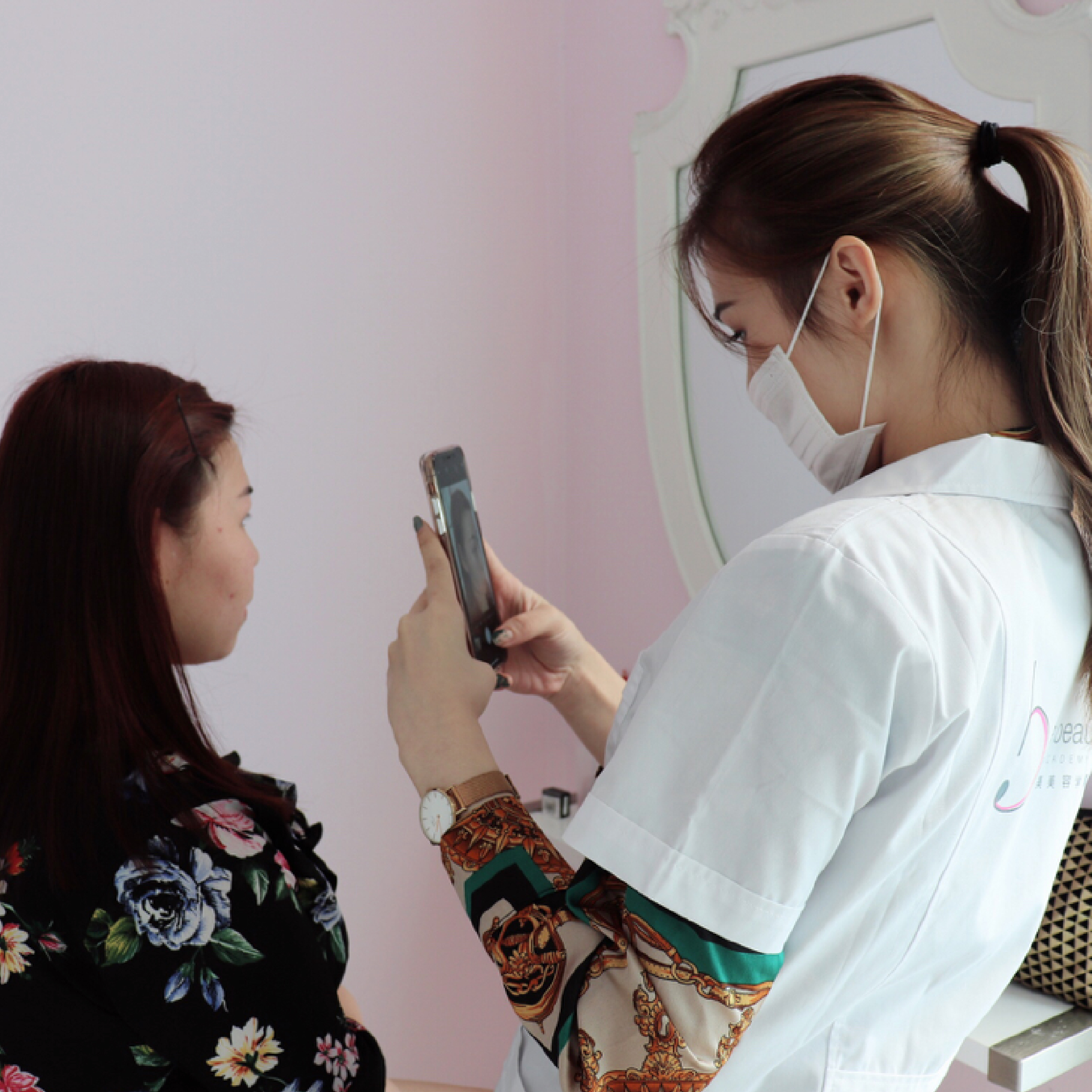 Lua See Kee
student from KL
寻寻觅觅终于找到了一间很专业,负责任,而且细心指导学生的纹绣学院🌟 不枉费我从kl飞过去上课,想上纹绣/美容课程的宝贝们就不要犹豫太多,选这里没有错😊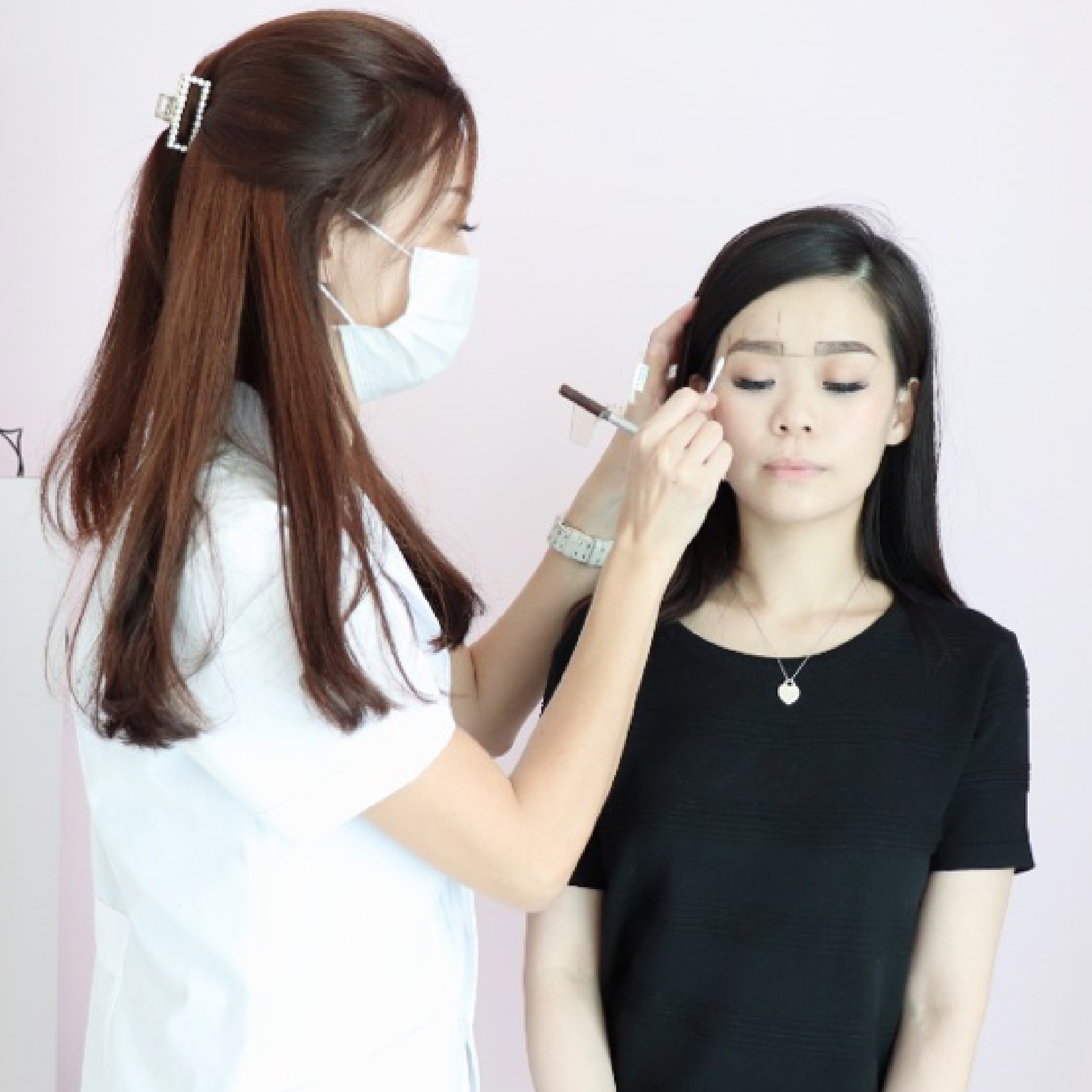 Goh Chew Ling
student from Singapore
Did not regret signing up for their courses. The location is easy to find and place is clean and comfortable.
The trainers are professional and i can tell they are very skilled in what they are doing.
Special thanks to trainers Stephanie and Annie for their guidance and patience as they hold my hands teaching me, making sure i can grasp the skills needed. Also thanks to assistant Nicholas for all the help and making me feel at home during the course.
A very recommended place if you are looking to upgrade your skills.
5 stars for you! ⭐️⭐️⭐️⭐️⭐️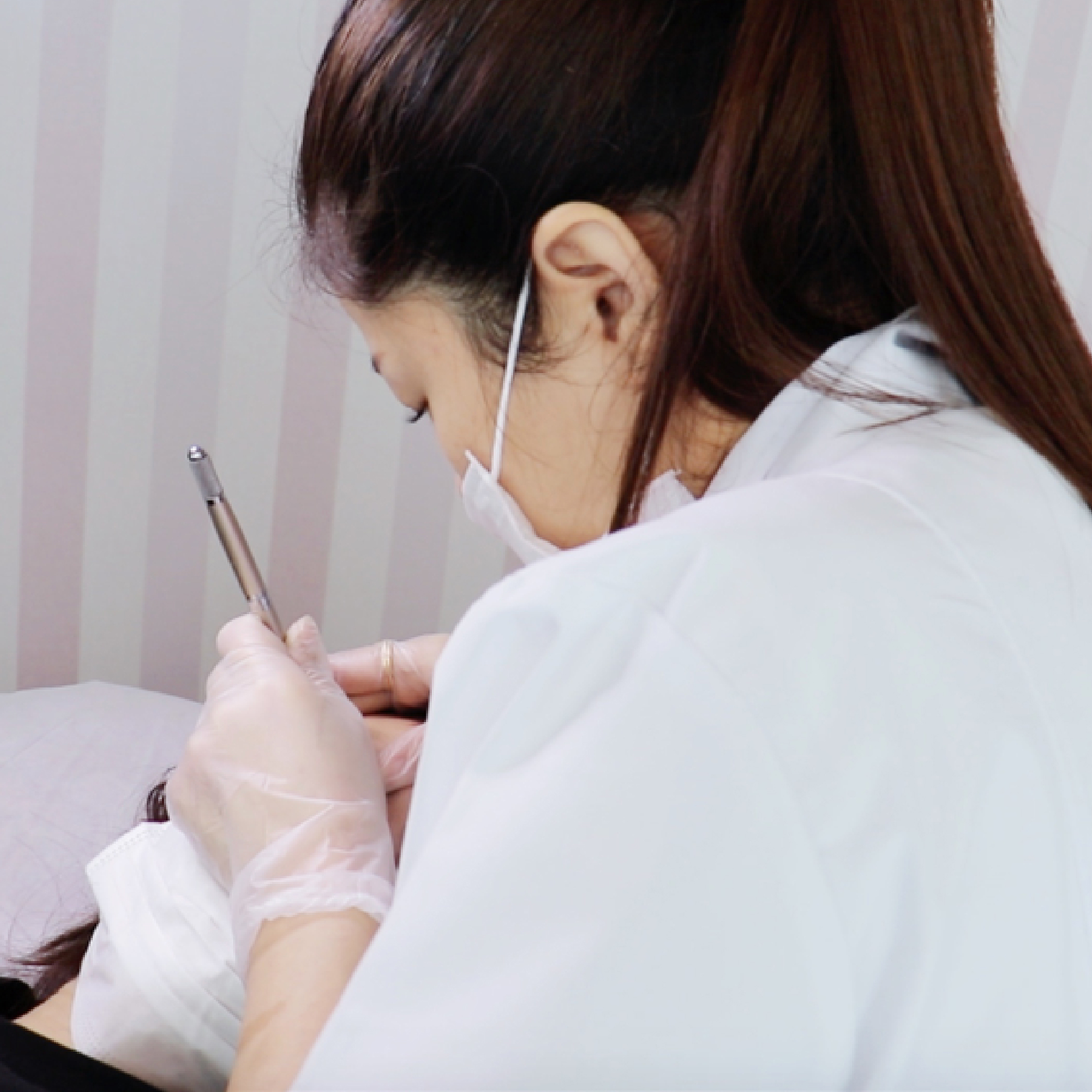 第一次经验上线Zoom 上发际线课程 一开始担心会跟不上 但是最后还是有不错的收获 特别是在mco期间 在家可以多学一个技能 感谢老师的用心教导 讲的很仔细 也确保学生跟得上😎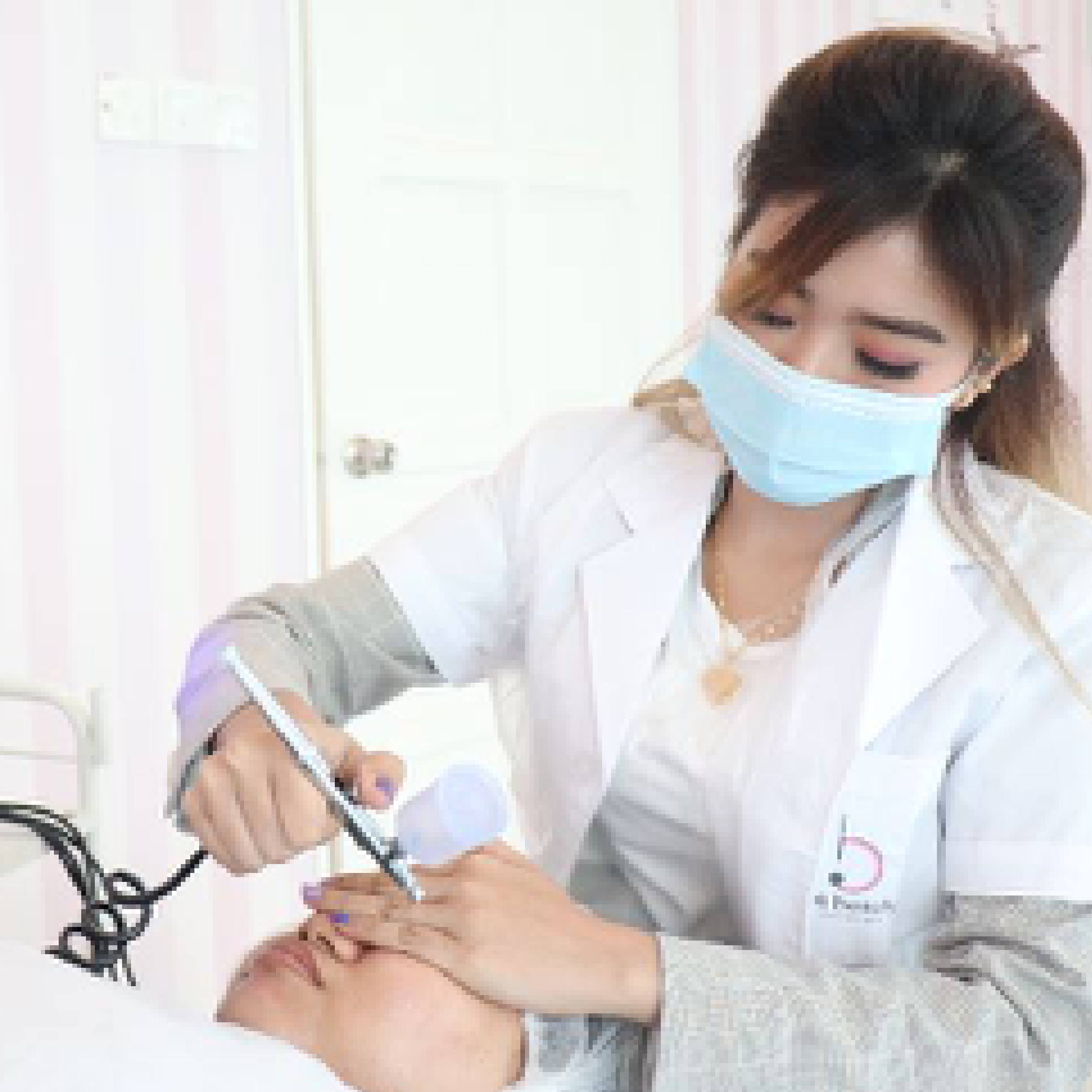 Putri Wahyuni Binti Hamid
student from Indonesia
My experience at Be Beauty Academy was great, I enjoyed coming to this school and I would recommend it anyone. All the teachers and staff were really nice and patient and I never had any problems with anyone. I learned so many things during my education that will never forget. Thank you to everyone that helped me!
Why Be Beauty ?
➤𝐆𝐥𝐨𝐛𝐚𝐥𝐥𝐲 𝐑𝐞𝐜𝐨𝐠𝐧𝐢𝐬𝐞𝐝 𝐏𝐫𝐨𝐠𝐫𝐚𝐦𝐬 𝐚𝐧𝐝 𝐈𝐧𝐭𝐞𝐫𝐧𝐚𝐭𝐢𝐨𝐧𝐚𝐥 𝐂𝐨𝐮𝐫𝐬𝐞𝐬 𝐒𝐲𝐥𝐥𝐚𝐛𝐮𝐬.
Courses are recognised and awarded by world-class university-University Technology Malaysia (UTM) by collaboration with UTM SPACE Smart Partner Easyads(EMSB Education Group) as well as reputable beauty institutions –Ain Academy in Korea, Seoul.
➤𝐂𝐨𝐦𝐛𝐢𝐧𝐢𝐧𝐠 𝐨𝐧𝐥𝐢𝐧𝐞 𝐚𝐧𝐝 𝐨𝐟𝐟𝐥𝐢𝐧𝐞 𝐭𝐞𝐚𝐜𝐡𝐢𝐧𝐠 𝐭𝐨𝐨𝐥𝐬 𝐰𝐢𝐭𝐡 𝐦𝐮𝐥𝐭𝐢-𝐥𝐚𝐧𝐠𝐮𝐚𝐠𝐞𝐬.
By adapt online learning (e.g. recorded in high definition video clips), you can learn anytime at anywhere. Offline courses focus on real model practices with one-on-one mentoring.
➤𝐏𝐫𝐨𝐟𝐞𝐬𝐬𝐢𝐨𝐧𝐚𝐥 𝐚𝐧𝐝 𝐜𝐞𝐫𝐭𝐢𝐟𝐢𝐞𝐝 𝐥𝐞𝐜𝐭𝐮𝐫𝐞𝐫𝐬
Both local and Korean Lecturers are certified by well-known beauty institutions and possessed years of working experiences in beauty industry.
➤𝐃𝐢𝐯𝐞𝐫𝐬𝐞 𝐥𝐞𝐚𝐫𝐧𝐢𝐧𝐠 𝐞𝐧𝐯𝐢𝐫𝐨𝐧𝐦𝐞𝐧𝐭𝐬
Students come from all races: Malay, Chinese and Indian, as well as from the foreign countries like Singapore and Indonesia, creating a diverse learning environment.
➤𝐋𝐞𝐚𝐫𝐧𝐢𝐧𝐠 𝐮𝐩-𝐭𝐨-𝐝𝐚𝐭𝐞 𝐛𝐞𝐚𝐮𝐭𝐲 𝐬𝐤𝐢𝐥𝐥𝐬 𝐚𝐧𝐝 𝐤𝐧𝐨𝐰𝐥𝐞𝐝𝐠𝐞
With the assistance of advanced Korean equipment and high quality pigments materials, you can learn the most up-to-date beauty skills and knowledge.
➤𝐂𝐚𝐫𝐞𝐞𝐫 𝐀𝐝𝐯𝐚𝐧𝐜𝐞𝐦𝐞𝐧𝐭 𝐚𝐧𝐝 𝐣𝐨𝐛 𝐨𝐩𝐩𝐨𝐫𝐭𝐮𝐧𝐢𝐭𝐲
Career advancement is provided to guide students getting a job/start a business easier.
Our Courses......
Course includes Professional Certificate in Beauty & Health Service and Retail Management (Awarded by UTMSpace) - Beauty Course, Skin Management Course, Korean Semi-Permanenet Makeup Master Course, Embroidery Eyebrow Course, SPMU Hairline course, Bridal Makeup & Airbrush Makeup, Eyelash Extension & Lash Perming, Advanced Korean Semi-Permanent Makeup, Nipple&Areola Course, Korean MTS skin therapy Course.
Check your inbox to confirm your subscription